As of March 16th, the Bay Area has been under a Shelter in Place order. To protect our community we are currently closed. If possible we will open again. Be safe and in good health.


Volkl M5 Volkl Kendo Volkl Revolt
Nordica Enforcer Nordica Navigator

Women's Performance Skis
Blizzard Black Pearl
Nordica Santa Ana
Volkl Kenja
Nordica Astral
Volkl Secret and Bash













Walkins are welcome.
Appointments for fittings for pickup or
for a future reservation are available.
Limited availability until aster 2pm on February 18th.
Outstanding Equipment may be returned when the Shelter in Place order is modified. 
The Ski Renter of Mountain View 897 Independence Avenue 1C
We rent Ski and Snowboard Equipment as well as snow sport clothing.  Winter is coming.  Our family owned business focuses on  providing quality ski and snowboard packages for beginners to advanced skiers and snowboarders. 
Walk-ins are always welcome. Reservations may be made on this website as well as appointments for fitting of your equipment. Walk-ins are always welcome, but if an appointment is made for fitting you will have priority as soon as seating is available.
Our shop carries boots from Nordica, Salomon, Technica, and Rossignol which we selected with both performance and comfort in mind. Ski boots interior width is measured in millimeters. A proper fit is best achieved with your own ski socks (please bring them). We take care to provide assistance selecting the proper boots and appreciate the concerns new skiers have.
The Ski Renter is a family owned business, for over three decades, serving the Bay Area.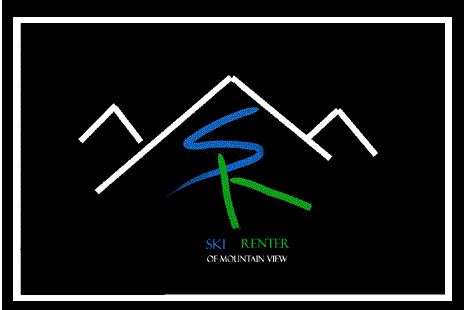 Serving the Bay Area for over three decades
Let Us Know If you have questions: