We are open by Appointment
The Ski Rental of Mountain View
We are accepting equipment returns by appointment 
Appointments for fittings for boots or sizing of skis and snowboards may be made by clicking the Menu button.
  Also if you have used our shop in the past you may book equipment by making "Reservations for Returning Customers" in this section. 
The Ski Renter of Mountain View 897 Independence Avenue 1C
We rent Ski and Snowboard Equipment as well as snow sport clothing.  Winter is coming.  Our family owned business focuses on  providing quality ski and snowboard packages for beginners to advanced skiers and snowboarders. 
Walk-ins are always welcome. Reservations may be made on this website as well as appointments for fitting of your equipment. Walk-ins are always welcome, but if an appointment is made for fitting you will have priority as soon as seating is available.
Our shop carries boots from Nordica, Salomon, Technica, and Rossignol which we selected with both performance and comfort in mind. Ski boots interior width is measured in millimeters. A proper fit is best achieved with your own ski socks (please bring them). We take care to provide assistance selecting the proper boots and appreciate the concerns new skiers have.
The Ski Renter is a family owned business, for over three decades, serving the Bay Area.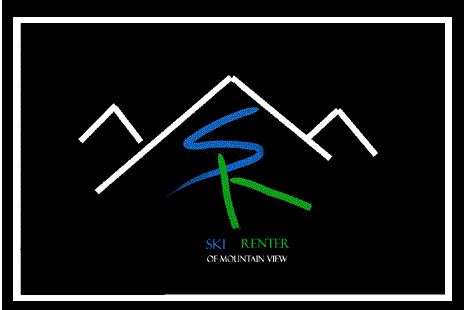 Serving the Bay Area for over three decades
Let Us Know If you have questions: